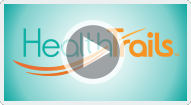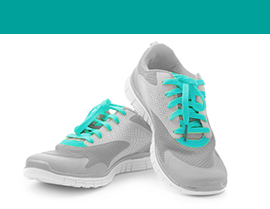 What is HealthTrails?
Corporate Fitness Works is proud to present another exciting wellness challenge at the 2018 WBENC National Conference and Business Fair. HealthTrails is a wellness program that draws on the excitement of seeing and learning about new places and people by encouraging healthy choices. What better way than to Discover the Difference in 2018?
How does it work?
Each time you record a HealthTrails activity you move along the Detroit trail. As you progress, you'll see great images and vivid descriptions of that location as if you're right there. It's a fun, effective way to track health habits because you actually see your progress each time you record an activity.
What is the program goal?
Your goal is to travel along the Detroit trail as you log steps, non-sweetened beverage intake, and meaningful connections throughout the conference. The top 20 individuals that record the most virtual miles by recording their health behaviors will not only feel great, but may also be randomly selected as the Grand Prize winner!
Who can participate?
All WBENC conference registered attendees. HealthTrails gives you several ways to earn mileage and move along each trail. Consistency is rewarded over great athleticism or dramatic changes. Simple, everyday healthy habits produce the greatest benefits — and the most success in HealthTrails.
Will there be prizes?
One grand prize winner will receive a rower, donated by prize sponsor and equipment vendor strategic partner, LifeFitness. The winner will be randomly selected from the top 20 participants. Total steps will be used in case of a tiebreaker for the top 20, so be sure to wear your tracking device throughout the conference.
When does the program start?
Registration is now open; you may begin recording June 19 at the 2018 WBENC National Conference and Business Fair.
Corporate Fitness Works' HealthTrails Challenge will end at 3 PM ET on June 21, 2018.